Ghost Mannequin & Neck Joint Services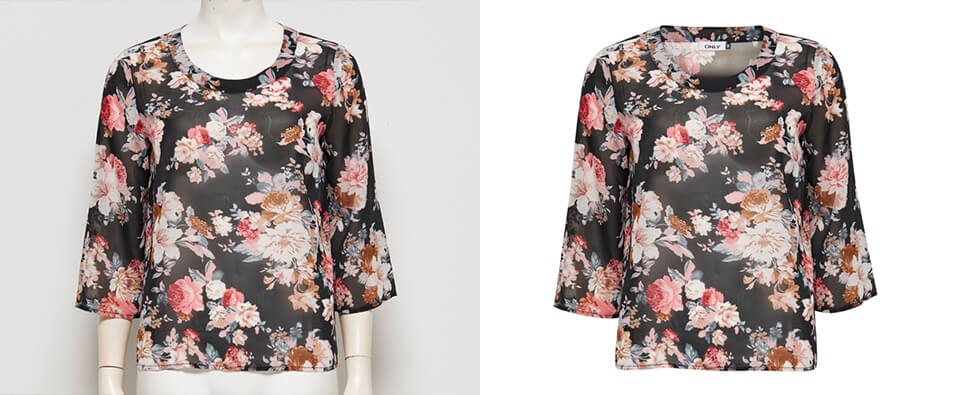 Ghost mannequin is a technique of image editing which creates illusion or deception in photographs. This can also be called invisible mannequin. Ghost mannequin and the neck joint is one of the most wanted services in the image editing industry. Live models are expensive, unreliable and scheduling them might be difficult. Therefore, the use of mannequin is a smart idea. Then, the magic of image editing called ghost mannequin comes to play hide the mannequin. There is a slight difference between ghost mannequin and neck joint. Ghost mannequin includes everything of a mannequin, where, neck joint covers only the neck part of a mannequin. To do this service properly, one has been expert technically and be a creative thinker as well. This service is tremendously important for garments buying house, magazine business owners, online shop owners, professional photographers. Garments products of all types like t-shirts, pants, shoes, cap, jackets, necktie, party dress, women skirt, work wear, prom dress, trousers, children cloth, hoody, sport shoe, lingerie needs ghost mannequin service.
Invisible Ghost Mannequin and Neck Joint Services at Clipping Homes
What is ghost mannequin effect?
Neck joint or Ghost Mannequin effect will make your image look professional and realistic. In order to execute the ghost mannequin technique, high-quality photographs are very much required. If a photo is clicked poorly, the ghost mannequin effect will make that look less appealing. All kinds of material like camera, light, etc. and technical facts like placement all come into play here, depending on each particular product that you're shooting. In order to get an amazing 3D effect, the editing job has to be done really well. To make things very clear and obvious, neck joint service is marginally different as a ghost mannequin service includes hats, trousers & jeans, underwear, shirts and also any other clothing material worn by a model or mannequin.
Neck joint and ghost mannequin are very much required for fashion house retailers, garments industries and e-commerce sites. Real life models are expensive,  the mannequin is uninteresting and to avoid all these obstacles neck joint or ghost mannequin becomes a necessity. It gives an image an in-depth and professional look as well as saving a lot of expense and time.
Ghost mannequin is one of our services that we provide tremendously well. It is the wonder of photo manipulation. Nowadays it is the most demanding services of photo editing. Originally, when we want an image without the model or mannequin we apply this service.
This manipulation service requires phenomenal technical and applied experience like creativity. Our service experts always keep themselves busy to match color, size, and design, etc. to make the image look more eye-catchy and convincing. Once we are done, we are very careful about our client's satisfaction before delivering them. Our professional designers who are experienced for many years are to take care of your demands and to serve neck joint or mannequin removal service extra-ordinary. We make sure we serve the best quality image editing that would help to make it attractive with ensuring the superiority of Digital Photos for website or publication in print media.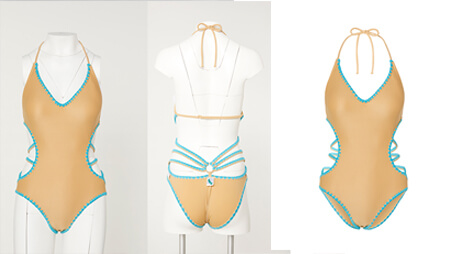 Ghost mannequin services at Clipping Homes
Ghost mannequin is one of our regularly delivered services that we are really good at. We always make sure to bring life to your photos. We also try to make the image look the most natural so that it attracts the people easily. Our highly experienced designers are always focused on every detail of your images and work until you are completely satisfied. We take pride in our quality and make sure to provide the best possible result. Our delivery time is fastest in the market and we also have a 24/7 support team to fulfill your requirements anytime.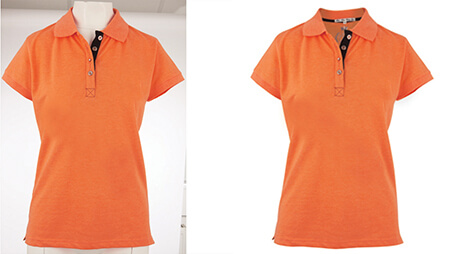 Why you trust our company:
"We care for you and ensure the satisfaction which you demand the most"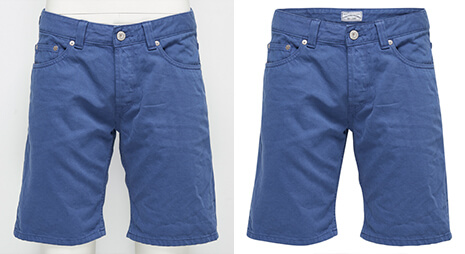 Need a quick ghost mannequin services quotation? Attach some photos you need to edit and mention all your recommendations. Now, send your photos and get a reply within 30 minutes or less.