Wedding Photo Editing Services

Do your wedding captures look gloomy for insufficient light, bad weather condition, and tiredness of the guests? Or say, your photos have dust; skin looks spotty, unwanted elements or persons obstructing images' beauty, etc. If yes, you might want to use a wedding photo editing service to make them gorgeous.
Everybody likes a flawless photo. Remove the flaws, reshape tired face, enhance color, adjust ISO, and retouch photos to make your clicks charming. Client satisfaction is an important thing in business. And you must not want to take the risks to lose your customer just for saving a few bucks.
Wedding photo album remains as a lifetime memory. Therefore, a wedding photo album or magazine is very much expected to be glamorous and gorgeous. And to provide you the finest wedding image editing service we stand by your side.
We are willing to take your workload and deliver you the majestic result. Our pricing is always reasonable with the insurance of the fastest delivery time.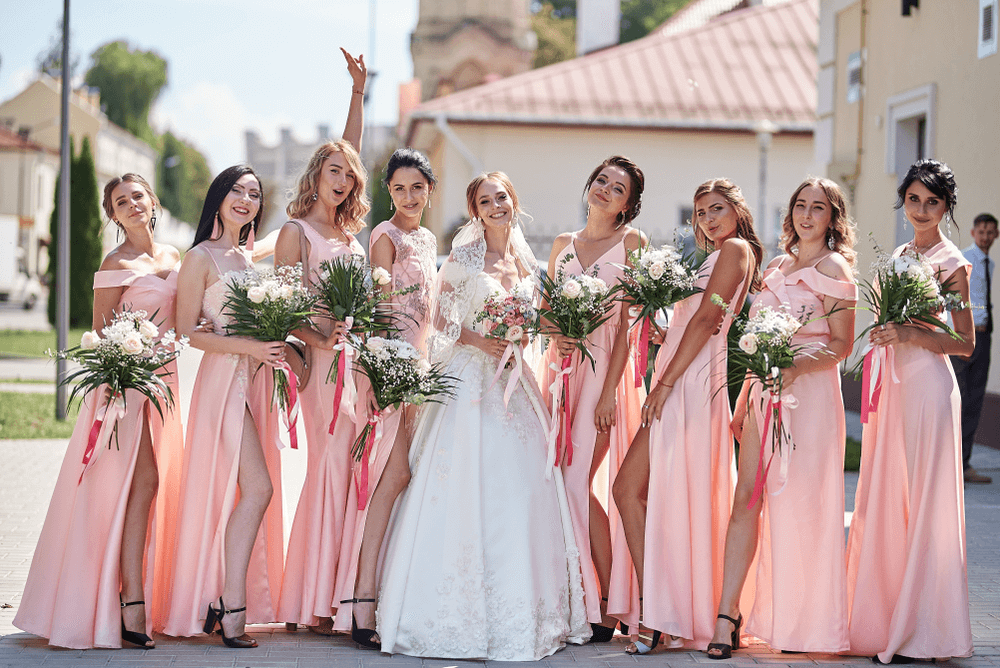 Need a quick wedding photo editing services quotation? Attach some photos you need to edit and mention all your recommendations. Now, send your photos and get a reply within 30 minutes or less.
Professional Wedding Photo Editing Services at Clipping Homes
Wedding program bears significance for the associated persons. It is a holy knot that binds people together. To make the event memorable, in some cases, people do crazy things.
However, capturing the wedding moments in a digital frame is a century-long tradition. Wedding photographers make the moment live by clicking amazing pictures of the guests and hosts.
In recent days, it has become more popular. People are looking for the best wedding photographers to make their moment unforgettable. And therefore, photographers are looking for the best wedding photo editing service providers to make their clicks even more amazing.
Wedding photo editing service: importance of wedding photo retouching services
Wedding photo editing service is mainly needed for wedding photographers. They need it to remove flaws from the images. Since wedding photo retouching services make the images look cool they use it to satisfy their clients.
No offense but, you cannot always guarantee the best wedding capture even if you have a high-end camera.
Well, it's not the skill you are lacking. Weather is an important factor here. Obviously, you cannot control the natural facts such as lights, weather, people's tired faces, etc. And at a wedding event, it becomes worse.
It's obvious that photographers give their 100% effort. They click to get the best possible result every time. However, wedding photography post-production service is such necessity that they cannot deny to create a grand wedding photography album.
Wedding image editing service for professional wedding photographers
Well, there are certain steps through which the wedding image editing service is provided. Our professional wedding photo editing and retouching service includes-
Culling wedding photos:
Usually, a photographer takes thousands of pictures of a wedding event. Culling those takes a lot of time and it causes less productivity. Our experienced designers take the responsibility to help photographers. It also saves a lot of time for them.
Wedding photo retouching:
Photo retouching has become very essential nowadays. Retouching needs a lot of attention. The more perfection it gets the more real it looks. Proper beauty retouching & skin retouching make it look fabulous. Removing facial blemishes, spots, scars can make wedding photography glamorous as well as realistic. We have a very skillful designing team who can provide the best wedding retouching service.
Wedding photography post-production:
Post-production is the most important part of wedding photography editing service. Our function here in wedding photo editing service is to take care of your problems promptly. We listen to your requirements and work accordingly.
Wedding photo manipulation:
Wedding photo manipulation is a demanding service these days. People like to add artificial effects that'll look apparently natural. Most of the clients want to manipulate the background to add astonishing effects and items. Some also demands attire-fabrication to give it a royal vibe. Talk to us if you too want it.
HDR blending:
HDR means "High Dynamic Range." It is one of the new technologies of photography and photo editing service. It gives the advantage of taking a glorious moment in a single click. Our team is capable of serving you better HDR blending service.
Changing or removing background:
A brilliant moment in a wedding can be a disaster due to an improper background. Wedding photo editing service can remove or change the background to give the image a fantastic look.
Adding person/object:
Adding an object or a person is simple in wedding photo editing service yet it should be positioned swiftly. Contextualization is a fact here. It may look odd if the context is not relevant. The wedding image editing service is there to make it realistic.
Color adjustment/correction/ISO balance:
Color of every image is very important for wedding photography. Poor color ruins the vibrancy of the photos. Imbalanced ISO can make the photo too dark or bright. Adjustments in ISO & color will surely make wedding photos exclusive.
Besides, we offer Lightroom photo editing service, photo album creation service for wedding photography. We guarantee you the best price in the market as usual.
What makes us special for wedding photo editing service?
Quality: We never compromise with the quality. In some cases, we prefer not to take orders if we find it difficult to ensure the best quality within the given time. We have teams for specific photo editing fields. They are skilled enough to handle the toughest case of wedding photo retouching. You are also allowed to use our "REDO" option until you are 100% satisfied.
Time: We are time sensitive. We ensure the fastest possible delivery. We can even handle the tightest deadline as we have enough graphics designers working around the clock.
Price: Well, we might not be the cheapest service provider in the market. But yes, we offer a reasonable price. We also offer discounts to our regular customers. Moreover, we use secure payment methods to ensure safety and guarantee.
Besides, we also offer-
Multiple and easy payment methods
24/7 customer support
Over-the-phone support policy
Quickest feedback
Our Wedding Photo Editing Samples in Full Size