Photo Retouching Services
Retouching is a technique of photo editing to enhance the likability of an image and it enables to provide an image the ultimate elegant look. Retouching is basically done to an image before the final presentation. Retouching has become one of the most important image editing services over the years because it helps to rectify any defects such as (spots, scratches or any physical damages) in an image and makes the image look glorious. Photo retouching has become a necessity for the e-commerce business, fashion photographs, magazines, etc. Retouching ensures to increase the attraction of images and it is done in Photoshop by using various tools such as blurring brushes, color replacement tools, and clone stamps. Photo retouching helps to alter the lighting, add texture and enhance the natural colors and whiten teeth, smooth skin, and erase blemishes to make your photography look stunning. This service is a tremendous solution for the photographers who have the goal of impressing their clients.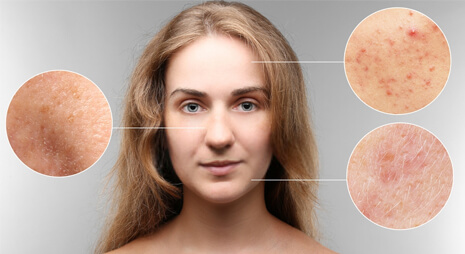 Photo Retouching Services for Professional Photographers at Clipping Homes
What is photo retouching?
To simply define, retouching is a way of editing an image to give it a refined and a cleaner look. Retouching can make a lot of small changes by numerous tools in an image to present it magnificently. There are some basic editing such as spot removal, scratch removal, camera reflection, dust removal, reshaping and beautification which comes under retouching.
Spot Removal: Spot removal is one of the most common tasks under retouching service. It does not matter how well a photo is taken or how good a camera is, photography of anything may have spots. Retouching enables to remove the spots easily and make the image look alluring.
Scratch Removal: If a photo is taken of a product which has a scratch or the photo may get scratched after, retouching helps to remove them and make the photo or the photo of the product look new one.
Camera Reflection: There can be a reflection when a photo is taken. This problem cannot be solved by the photographer or camera. Retouching is the only option to get rid of this problem.
Clothing Wrinkles: Photographers always find it difficult when they take photos of clothing. The wrinkles of the clothing become an unavoidable problem for them. However, this problem can be solved by retouching service.
Photo Reshaping: By the help of retouching, editors able to reshape the shape of model's body or face, products or other elements according to their clients' demand and give the photos a perfect look.
Retouching can be categorized in five different ways which are portrait retouching, high-end retouching, body retouching, commercial product retouching, and jewelry retouching.
Portrait Retouching: Retouching for portrait photography is a must needed service. Retouching takes care of every flaw, every skin defect, and every imperfection. It is perhaps the most delicate feature among all image editing services when it comes to portrait photography.
High-End Retouching: High-end retouching has become one of the most required services in the image editing industry. This type of retouching covers a lot of detailing in an image such as white & black balance, exposition, sharping, brightness, contrast, etc. A photo can be damaged by lightning or any other causes but high-end retouching solves the problems and makes the photo look marvelous. 
Body Retouching: Body covers every part of a human being. Body retouching helps reshape your model's body, slimming face, removing lumpiness and skin problems. It enables to make model photography look most attractive and lively. 
Commercial Product Retouching: The range of commercial product retouching is wide and it covers each and every product which is shown digitally. This service is vastly used in e-commerce sites, magazines and other media of digital marketing. The images that are used in these purposes have to be perfectly presented and to do so retouching is the key service that has to be implemented.

Jewelry Retouching: Jewelry is one such thing that must look glorious, sparkling and breathtaking at both images and real life. Jewelry retouching has become very important today because people want to see the jewelries to be dazzling. It makes the jewelry images shiny and helps to catch the eye of the customers.
When to Use:
When a small crack or scratch needs to remove from a product photo.
When wrinkles need to remove and give a smooth look to a clothing photo.
To make a model photography look attractive.
To smooth the skin and remove any spot from a photo of the human body.
When something reflects on the camera or due to lightning.
Photo retouching services at Clipping Homes:
Clipping Homes is a widely experienced house of highly skilled designers who are able to provide the best retouching service. We have a large number of photo retouchers and 24/7 customer support team who are always keen to help our clients and fulfill their requirements. We work the way that our clients want us to and make sure they are completely satisfied after they take our services. Last but not the least, we are able to provide our services at the cheapest price in the market and our delivery time is faster than others. We take pride in our quality work and care for our customers the most.
Need a quick photo retouching services quotation? Attach some photos you need to edit and mention all your recommendations. Now, send your photos and get a reply within 30 minutes or less.